Podcast: Play in new window | Download | Embed
Subscribe: Google Podcasts | Stitcher | Email | TuneIn | RSS | More
On The Same Page is a new podcast from the Jefferson-Madison Regional Library to keep you in the loop and on the same page about what's happening at your library.
In this episode we have recorded a lecture by William Walker about the Meuse-Argonne Offensive in World War I which he presented at Central Library as part of our World War I and America programming. We also talk about some books.
Abby and Erica talked about the following books that they have been reading.
If you are struggling with mental illness and would like assistance, please use these resources to locate a provider.
William Walker joined us to talk about the Meuse-Argonne Offensive during World War I. His talk was a part of World War I and America, a two-year national initiative of The Library of America presented in partnership with The Gilder Lehrman Institute of American History, the National World War I Museum and Memorial, and other organizations, with generous support from The National Endowment for the Humanities.
Find out about additional programs made possible by the grant funding on the JMRL blog. Dive into the WWI and America reader online or check a copy out from the library. You can also find a copy of Walker's book Betrayal at Little Gibraltar in the JMRL catalog.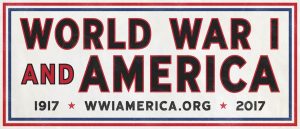 Learn more about the Virginia Festival of the Book where we first had the opportunity to hear Walker speak.
This podcast is made possible with generous support from the Friends of Jefferson-Madison Regional Library. Find out more about the Friends, what they do, and how to support them at the following link.