Podcast: Play in new window | Download | Embed
Subscribe: Google Podcasts | Stitcher | Email | TuneIn | RSS | More
Want to jump around?
1:05 – Grow, Learn, Connect (check the calendar here)
3:10 – Overbooked (featuring All The Light We Cannot See)
34:50 – The Rundown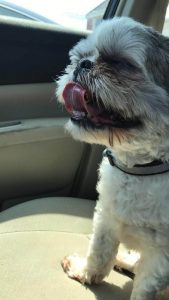 For the Same Page Community Read this March we are delighted to have Ross Gay as our featured author, with his book, The Book of Delights. For more information on this year's Same Page events visit https://jmrl.org/samepage.htm.
Find more discussion questions for All The Light here:
Helpful Resources: 
As always, please email podcast@jmrl.org with comments, suggestions, ideas, or anything else. We'd love to hear from you. 
This podcast is made possible through generous support from the Friends of the Library. If you'd like to learn more or join the friends, you can head to their website. 
Sound effects & music obtained from https://www.zapsplat.com