Podcast: Play in new window | Download | Embed
Subscribe: Google Podcasts | Stitcher | Email | TuneIn | RSS | More
Want to jump around? Use these time codes to visit different segments in today's episode:
2:12 – Abby shares about Another Brooklyn by Jacqueline Woodson 
Read alike: River, Cross My Heart by Breena Clarke
6:06 – EJ share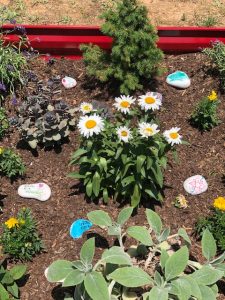 s about Sea of Tranquility by Emily St. John Mandel 
Read alike: Annihilation by Jeff VanderMeer
11:00 – Interview with Anne Lindberg, branch manager of the Scottsville Library
24:41 – Overbooked (podcast book club: The Glass Ocean), chapters 4-6 
Pizza from Amici's at the Scottsville Summer Kickoff (Thursday, June 9, 4-6 pm)
Our first #SamePageObject was JMRL's poetry community journal. Check out the community journals here! 
You have two weeks to decipher the identity of our next mystery, #SamePagePlant. Your clue is: "This beautiful plant looks heavenly, but some associate it with Satan, because it's impossible to kill! But if you see these leaves growing pale, it's time for the sun to chill." If you'd like to submit a guess, or a photo of you with this special plant, to podcast@jmrl.org, you could win a prize! 
Be sure to read chapters 7-9 of The Glass Ocean before our next episode on June 10. Don't have time to listen to the whole podcast but still want to participate in Overbooked? Check out our Overbooked video for visuals and the audio from today's discussion on JMRL's YouTube!
As always, please email podcast@jmrl.org with comments, suggestions, ideas, or anything else. We'd love to hear from you. 
This podcast is made possible through generous support from the Friends of the Library. If you'd like to learn more or join the friends please head to their website. 
Sound effects obtained from https://www.zapsplat.com